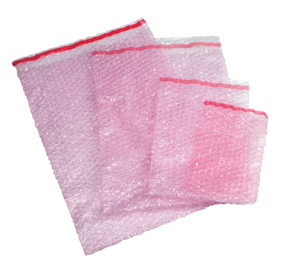 A range of protective Bubble Pouches with Self-Sealing strips are proven to protect and cushion fragile or sensitive items during transit.
Each bag has a glue strip seal to ensure the contents will not be displaced and feature air retention bubbles to prevent air loss when the pouches are subject to pressure.
Manufactured from Anti-Static polythene for use with electronic items and components.
Different sizes available