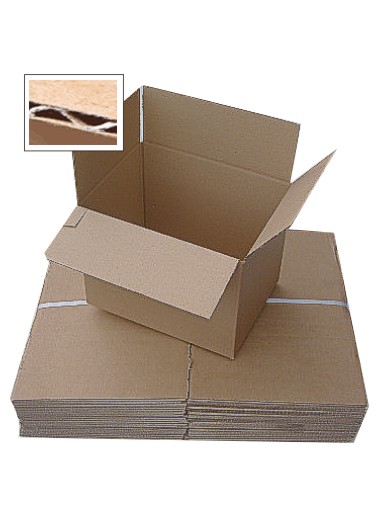 Johnson Packaging range of Single Walled Corrugated Boxes are suitable for almost any storage application.
Made from recycled materials and designed to be as rigid and supportive as possible, our corrugated boxes are a versatile and economical product.
Supplied flat, these boxes are easily assembled by folding and taping the flaps.
Please note that all dimensions refer to the internal measurements of the box and that each box is made with a tolerance of +/- 5mm.
All boxes are sold length x width x height. First 2 measurements are the opening of the box.
If you require larger quantities or a different size please contact our office for a quotation.